Technology and data are revolutionizing everything from the way we work to our health and social care services.
As a Digital Evangelist for Tata Consultancy Services (TCS), Ved Sen is tasked with leading the company's business innovation efforts to solve big digital problems for clients.
But what exactly does that involve? Here Ved explains why it's hard to pin down a typical day at the office.
My background is very mixed, which means I'm well-suited to work in digital innovation – and advise clients about what's on the horizon in their industry.
I was born and brought up in India, studied economics and went to business school, then fell into the technology world, after a stint as a journalist.
Most of my career has been working in emerging technologies – so I understand how they are adopted, what the patterns are and how innovation works in those areas.
My day starts with…
Coffee with my wife and helping my eight-year-old daughter get ready for school, and then a bus ride to work. It takes time, but I always get a seat on the top deck and pretty much treat it as my office.
With my job, it's really important I stay abreast of what's going on, so I dedicate an hour a day to reading. My team also sends out a weekly innovation newsletter, so that's like a hungry beast that needs to be regularly fed with news and insights.
We're problem solvers
The role of digital evangelist didn't really exist in this form in the UK region before I joined TCS – we carved it out together when I joined three years ago based on the needs of business at the time.
Firstly, there was a need to better articulate the huge amount of work we do across a number of different areas in digital innovation. And secondly, although we have a lot of specialists here, in our early conversations with clients, we often go broad rather than deep. Since then the role has evolved into an innovation-centric role.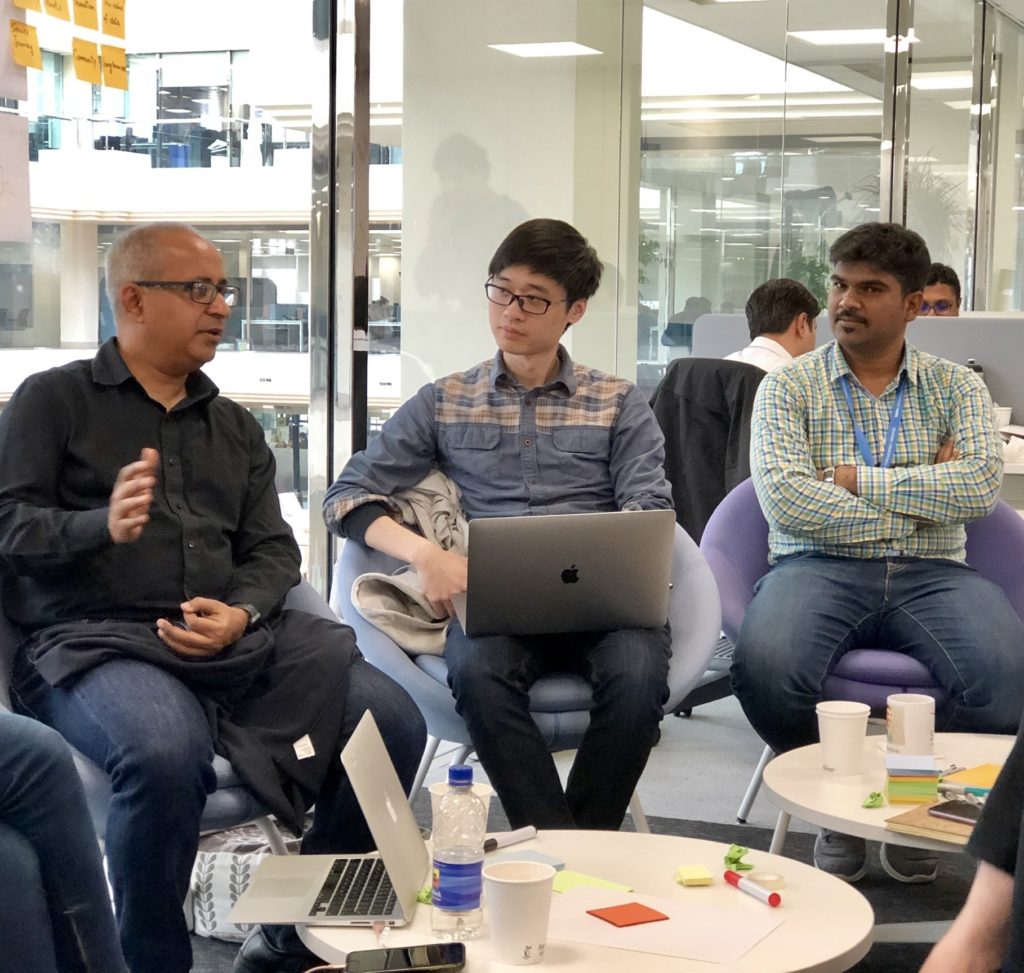 Business problems don't always present themselves with a neat label about what the solution might be – it could be blockchain or AI or chatbots, or the answer could be design or a commercial model – so we have to be creative to find the right answer.
I have a small and diverse team of 15 designers, developers, and commercial people, and we try and get our teeth into unsolved problems or opportunities that we can solve using existing tools – or sometimes by creating new ones. I always like to point out that our team has representation from a dozen countries!
Day-to-day, I work closely with our internal technology innovation team, with external partners and whatever I can find in TCS that allows me to join the dots. I meet with clients at least once a week, often more.
It means I'm not boxed into a specific area and have free rein to choose what problem we want to fix and how we do it.
The bigger the better
TCS excels at solving large-scale, open-ended problems that require future thinking. We work with government departments and airports and public health services on massively complex projects such as an airport expansion or digital healthcare.
Yet, the starting point is often small. One large retailer wanted help tracking all the backend visitors who come to their stores – basically anyone who's not a customer.
Within six weeks, working closely with the client team, we had designed an alpha product for just one store – a tablet interface that digitized the paper-based model of registering visitors. Within three months, it was in four stores. In less than 12 months, we have gone from idea to national rollout in 2,000 stores – quite good going for most ideas and large companies.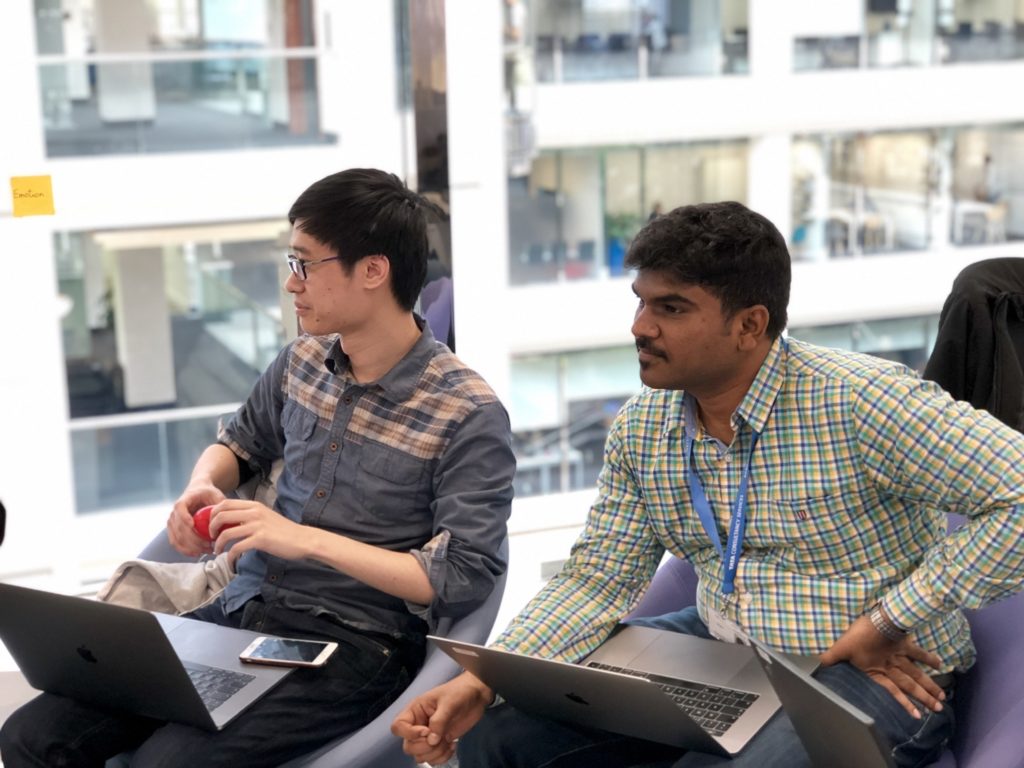 We embrace agile working
I go into the office about three times a week. We bunch up our face-to-face meetings on Mondays and Fridays, which allows people to work from home the rest of the week.
We have embraced agile practices, so we use digital tools like Microsoft Teams or Slack and there's a very transparent culture of everybody knowing what each other is working on.
The days I'm in the office are normally just a blur of meetings, because I can be involved with anything between six to 10 client conversations at a time.
At around 3 or 4pm, I go back over the day and make sure I've not forgotten things.
The challenge is you think you'll do A, B and C, and you end up doing X, Y and Z – it's always the urgent that gets done and not the important. It's about being disciplined on a daily basis.
At the end of the day…
I try and make sure there's at least an hour and a half of family time in the evening.
We're normally done with dinner by 9pm and then I never sleep before 11pm, so I use that time to read and catch up with the world.
I'm trying to cut down on watching TV, so I can spend more time on my passion, which is writing. Before I joined TCS, I wrote a book called Doing Digital, to explain technology in layman's terms.
I'm fascinated by the impact of technology on culture. It's started to seep into everything: how we live and love, our politics and our societies. And there are the ethical aspects too.
We're on the cusp of a healthcare revolution. Over the next 10 years, healthcare will become unrecognizable – from how we understand the human body to how we deal with diseases. It's all going to change. And then we have a planet to save, and a lot of what we know of as work will get redefined. Every new and exciting technology solves a layer of problems, often creating new ones. How can you not be absorbed in these tides of change?
So yes, I'm always aiming to look ahead to what's coming down the pipe. It's a privilege to be able to do that as part of my job!