We are living in an increasingly digital world where cars drive themselves, fridges know when they are empty, and room temperature is voice controlled. But studies show future progress is being put at risk by a lack of IT skills among young people.
Countries across the globe have seen huge growth in digital innovation in recent years. The problem is that there are not enough digitally-skilled workers to fill the growing number of IT job vacancies.
To put the problem into perspective, there will be about 4.4 million jobs in the United States that require IT skills by 2024. In Europe, a British Chamber of Commerce study shows that 75% of UK businesses has a digital skills shortage. It is a similar situation in countless other countries.
Unless something is done soon, this could have long-term implications for countries trying to create high-growth, knowledge-based tech economies.
The good news is that companies and governments are working together to tackle the issue.
Providing a digital education
As with any other subject, IT skills are best taught at an early age. The problem is that many pupils are not learning them at school.
Public and private partnerships are helping to bridge the science, technology, engineering and mathematics – otherwise known as 'STEM' – skills gap.
The UK Government, for example, has allocated $336 million to develop tech talent. However, pushing money at the problem is not a guarantee of success.
Partnership schemes like the Million Women Mentors project, which is supported by Tata Consultancy Services, are helping, but more must be done by companies themselves.
Targeted initiatives are needed if a long-term solution is to be found. This is why TCS has launched the 'goIT' scheme that aims to demystify computer science and help students gain the skills and confidence required to pursue STEM careers.
Launched in North America in 2009, goIT has now spread across the world.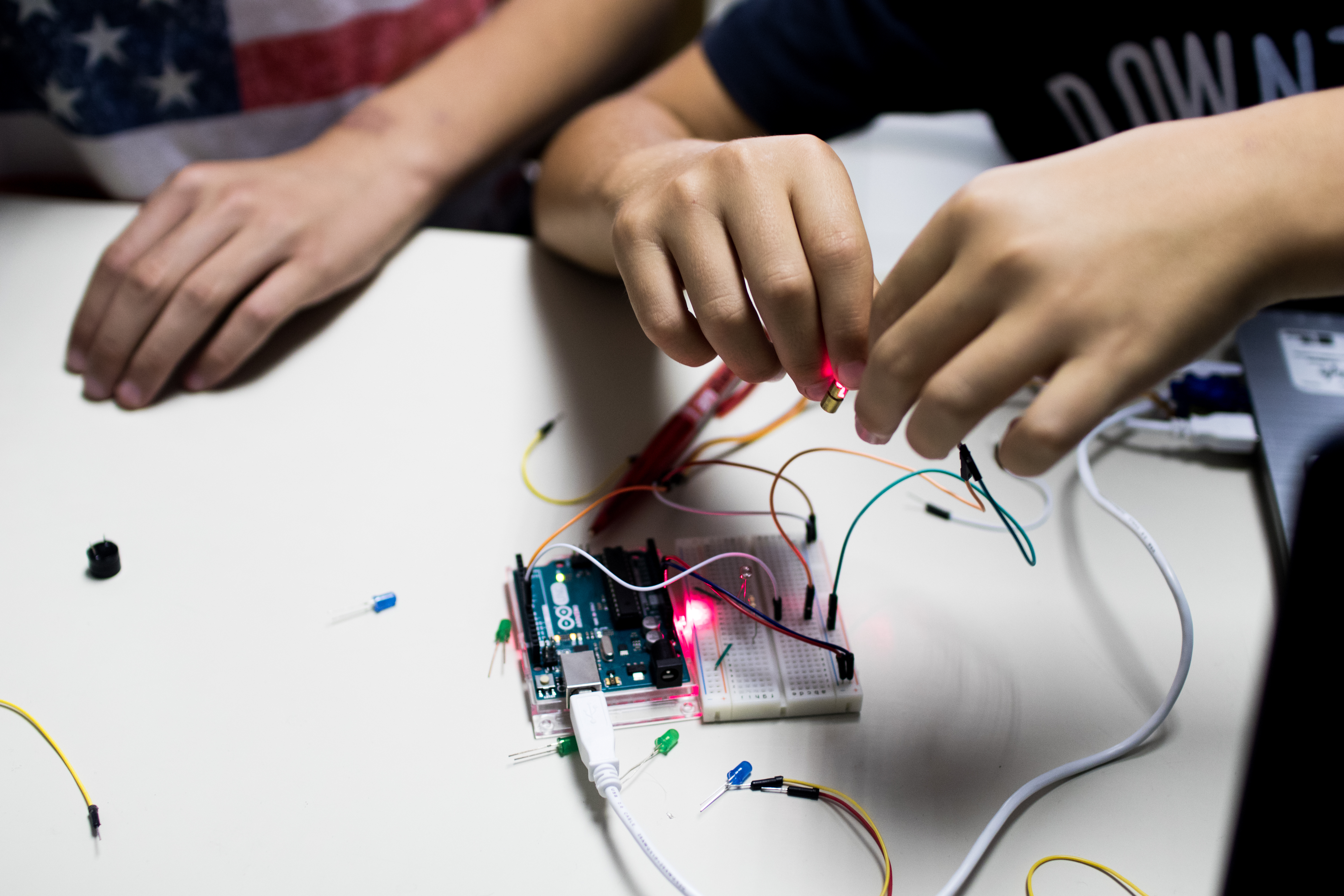 Supporting STEM progress in Brazil
The proportion of Brazilian college graduates with STEM degrees has increased substantially in recent years.
This trend is being supported by the Federal Government's grass roots approach to secondary school education. The idea is to expand technical teaching by working with the private sector.
TCS is one of the companies that has offered its expertise. Its partnership with the Department of Education of the State Government of São Paulo has helped almost 200,000 students and teachers expand their IT knowhow.
The course, which touches on topical tech themes such as the internet of things and artificial intelligence, is designed to prepare local youngsters for a digital future.
As Tushar Parikh, TCS Country Head for Brazil, says: "[We believe] it is possible to transform lives through education. And that is what we are seeking with this initiative."
Following the South Asian example
China produced more STEM graduates than any other country in 2016 – a whopping 4.7 million. The reason for this is largely due to the region's approach to STEM studies in schools.
The method for teaching mathematics in Shanghai, Singapore and Hong Kong has won plaudits around the world, with the UK Department for Education pledging $55 million to introduce a South Asian way of learning.
But, despite this STEM success, countries in the region are exploring external partnerships that will help them stay top of the class.
Secondary schools in Singapore, for example, have joined the goIT program so students can develop coding skills.
Educational tie-ups of this nature provide youngsters with a glimpse at what a future career in IT might look like.
Making STEM studies fun
There is often a preconception among youngsters that IT jobs are boring. In reality, this couldn't be further from the truth.
Showing students how smart robots work, or the principles for fighting cyber-crime, are effective ways of highlighting how technology will shape our future.
Launched in the UK last year, TCS' 'Digital Explorers' campaign provides 14 to 18 year-olds with an insight into how exciting a STEM career can be.
The week-long course, which touches on topical examples, such as recent cyber hacks, seeks to familiarise students with new digital tools as a way of stirring their interest.
A staggering 97% of those who attended the Digital Explorers course felt that technology would be important for their jobs in the future.
Reaching out to minority groups
To safeguard the future of innovation it is vital that people from all walks of life can access a digital education from an early age.
As Europe's largest minority group, the Roma community has faced discrimination for generations. This has often resulted in Roma children dropping out of the school system without learning the skills needed to pursue a professional career.
In Hungary there is estimated to be more than 750,000 people with a Roma background – this accounts for about 5% of the country's population.
To help ensure that Roma children in Hungary are given the same opportunities as other students, TCS has introduced goIT at The Gandhi School in Pécs, where there is a large Roma presence.
By providing access to a digital education, this initiative represents the start of a long journey towards breaking the cycle of poverty that has engulfed the Roma community.
As Prabal Datta, Managing Director of TCS Hungary, says: "Driving change, enhancing digital literacy, digital skills and competencies does not necessarily mean that we want [students] to learn programming. We want to teach new ways of thinking."