The age of digitization has arrived and with it have come countless opportunities. But if we are to realize the economic and societal benefits we must first rethink how education is delivered.
Digital literacy standards need to improve substantially if technological progress is to be maintained in the years ahead.
The best way to do this is by changing teaching methods in classrooms around the world.
Educators should be empowered with the resources and knowledge to embed digital learning and problem solving into everyday subjects. But this takes time, as educators and students will need to adjust to both different lesson structures and the technology they will use within them.
However, partnerships between companies and educational institutions provide solutions that not only help businesses get more bang for their buck, they also create cutting-edge research and grass-roots IT projects where young people can participate in to hone their skills.
Bridging the IT skills gap
The booming digital economy will continue to grow as innovation gathers momentum. Yet, worryingly, this exponential growth is not matched by the number of digitally-skilled workers.
In the United States, employment in IT is projected to grow 12% from 2014 to 2024, which is faster than the national average for all occupations, yet concerns about a lack of suitable candidates to fill this influx of jobs hover over the industry.
Companies are already experiencing problems caused by IT skills shortages. In the UK, 52% of firms say their existing staff face an increasing workload because of skills gaps among new applicants.
The short-term solution is to invest in pioneering research that will help companies respond to new challenges in areas such as artificial intelligence and cyber security. However, the only way to bridge the IT skills gap in the long-term is to ensure the next generation of employees are digitally literate.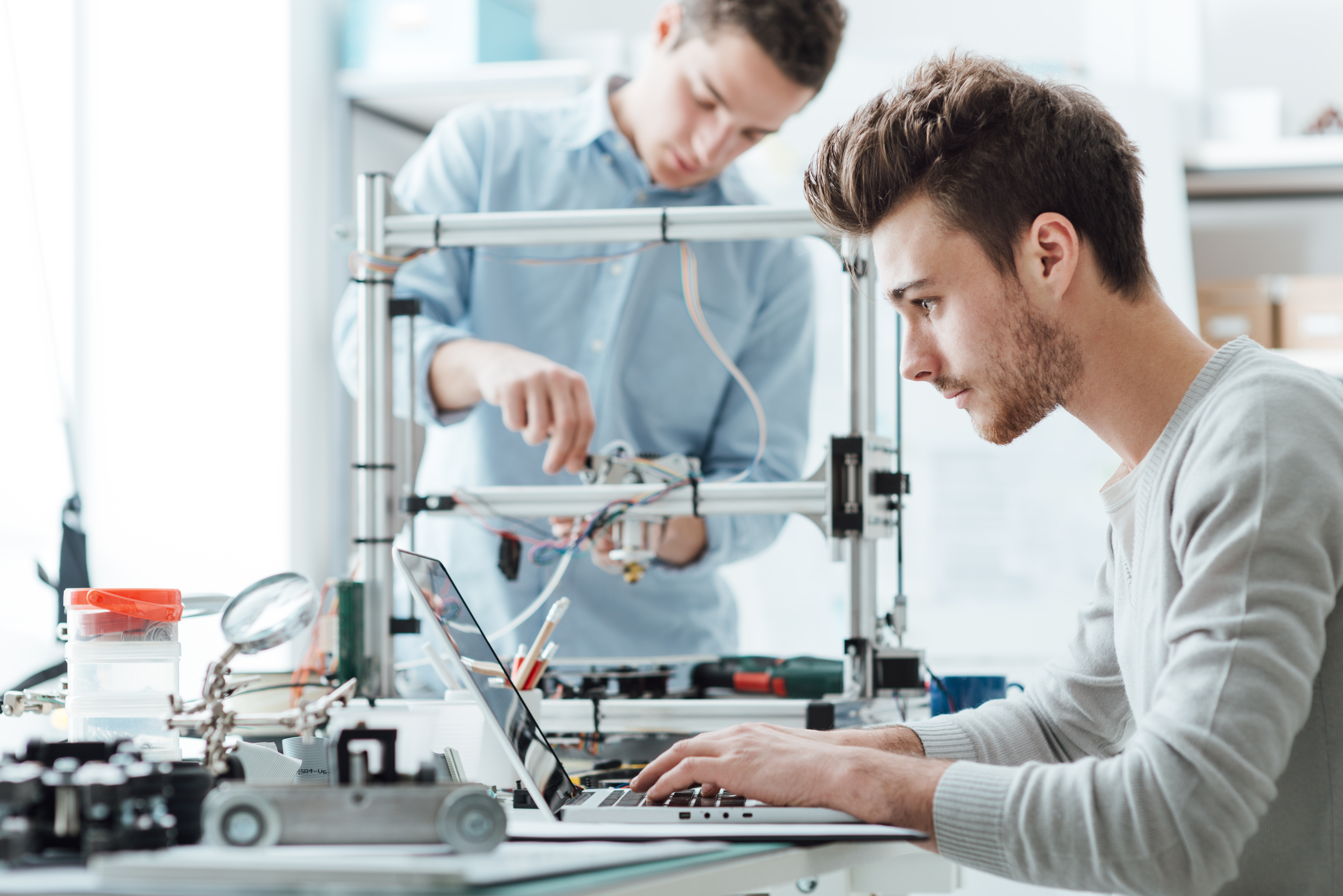 A campus for the digital age
Cornell University in New York, one of the world's foremost research institutions, is well aware of the need to prepare for the challenges – and opportunities – that digital innovation brings.
That is why last September it unveiled Cornell Tech – the first-ever university campus designed for the digital age. Three months later it opened the Tata Innovation Center, following a $50 million investment from global IT giant Tata Consultancy Services.
This 235,000-square foot building, which is based on Roosevelt Island – a stone's throw across the East River from Manhattan – will bring academia and industry together under one roof in the hope of creating solutions to societal, as well as business, needs.
Commenting on the launch of the Tata Innovation Center, Natarajan Chandrasekaran, Chairman of Tata Group, says: "The Tata Innovation Center will drive applied research and collaboration between Cornell, industry and the start-up ecosystem in emerging areas, including human-machine interaction, and cyber security, benefitting both US business and local communities."
TCS CEO and Managing Director, Rajesh Gopinathan, adds: "TCS has operated in New York City for more than 40 years and invested in many long standing customer relationships and local community partnerships."
Looking to the future, Martha E. Pollack, Cornell University President, explains: "The Tata Innovation Center will become a hub for New York's tech sector and a global icon for how academia and industry can collaborate to leverage technology for the greater good."
Tackling real-world problems
What differentiates Cornell Tech research from that produced by other university campuses is that it engages deeply with external communities, organizations and industry to address real-world issues.
The partnership with TCS gives this research an added dimension that sets it apart in this era of digital innovation.
For example, TCS is collaborating with Cornell Tech's faculty on cutting-edge research in human-computer interaction, which could result in the mainstream adoption of mixed-reality technology – the merging of virtual and real elements using immersive technology. This can be used to produce environments and visualizations where physical and digital objects can exist and interact together.
Joint research projects could also help improve cyber security, reducing the risk of companies and individuals being hacked. The TCS and Cornell Tech teams are already investigating new ways of improving cloud computing security and privacy aspects with blockchain technology.
Educating a digitally-literate generation
Cornell Tech's partnership with TCS also represents a concerted push to provide a digital education to children in New York and beyond.
TCS, with Cornell Tech's academic expertise, will design education programs that introduce students to digital technologies, such as artificial intelligence, blockchain and cyber security.
Meanwhile, Cornell Tech will leverage TCS' industry expertise and host the IT firm's
TCS will also offer its flagship education program, goIT, to students and schools served by Cornell Tech's K-12 initiatives.
This introduces a culture of computational thinking and problem solving into the classroom, regardless of the subject that is being taught.
As New York City Mayor, Bill de Blasio, says: "TCS' new partnership with Cornell Tech will help drive New York's economic competitiveness and advance digital literacy programs to reach even more schools across the city."