So often, the idea of intelligent robots has been portrayed as something to fear. Hollywood has bombarded us with movies about robots taking over the world, while in everyday life we worry about them simply taking our jobs.
But the robot can be friend as well as foe. For example, instead of picturing man versus machine, how about the idea of an autistic child benefiting from a computerised companion?
A new breed of 'social robots' are being developed to do just this – as well as working with dementia patients and even simply helping the lonely.
The demand is certainly there. The global robotics market is expected to be worth $1.5 billion by 2019. While current projections show a high concentration of industrial robots, demand for business and consumer robotics is predicted to grow seven times faster than in manufacturing.
What are social robots?
Unlike the robots that have become a familiar sight in factories and warehouses, which have only limited contact with humans, social robots are designed to interact with us.
They are essentially mobile machines that exhibit social behaviours, such as recognizing, following and assisting their owners and even engaging in conversation.
This has been made possible by advances in artificial intelligence. There are suggestions the emotional intelligence possessed by social robots in the future will enable them to make a real difference to the lives of vulnerable people in society.
Robotics expert Carlos Rioja del Rio, Professor of Engineering at Spain's University of Cadiz, believes there is a growing public interest in social robots.
"People don't want to work with robots because they're going to lose their jobs," del Rio told the European Business Summit. "But with leisure robots we have a much more rapid acceptance."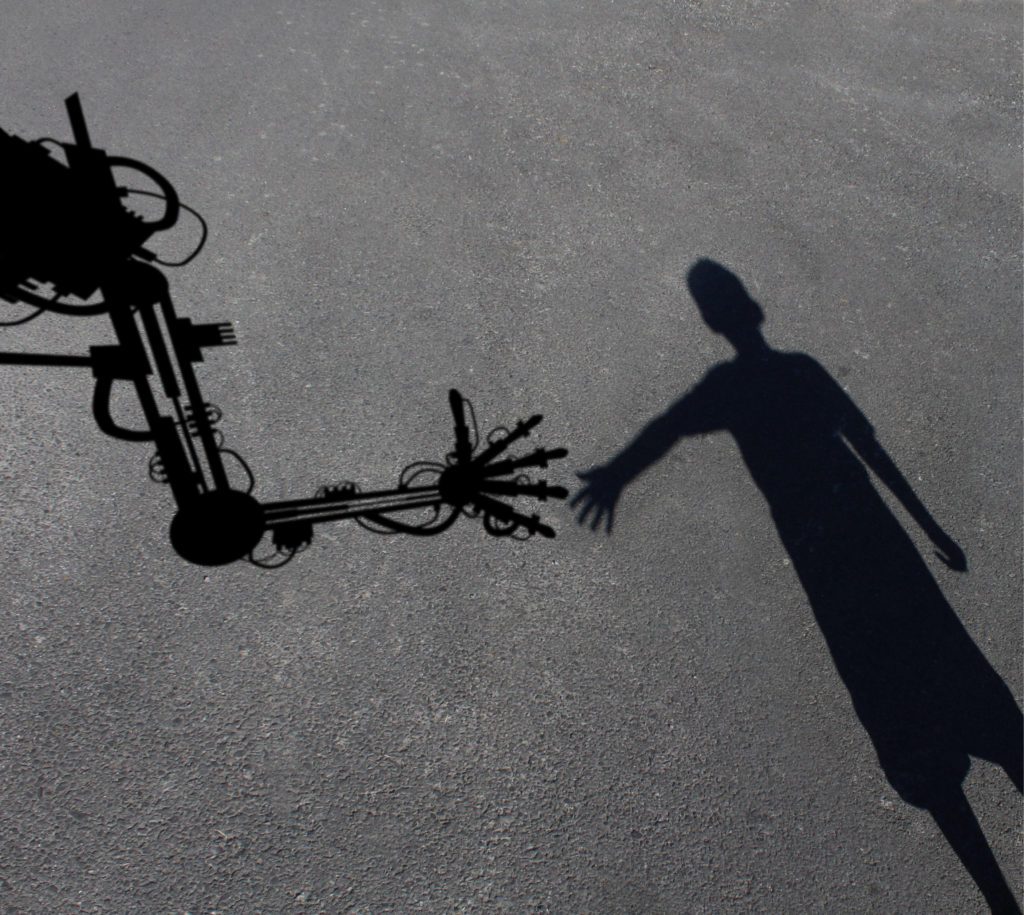 Rise of a 'robotic society'
Social robots are already being used to help humans in a number of ways.
The Zora social robot is making a real difference in healthcare across Europe and the US.
Not only has it helped children recover from physical injuries by encouraging them to exercise again, it has also been used to inspire nursing home residents to stay active.
Patrick Delanghe, a nursing home physiotherapist who had previously struggled to maintain interest in his classes, says: "We decided to trial the Zora and it made an immediate difference. What we saw was that elderly people look at Zora as a little child, a little girl and this is the main reason we could motivate them."
The robot's creators have been exploring other possibilities following the success of the trial, to see how it can help with dementia and alleviate loneliness. A number of UK autism schools have also been working with Zora.
Del Rio is optimistic about where such developments may lead and is working with the European Commission on its 'Horizon 2020' initiative to help bring about further progress: "We would like to be a pioneer and create a new robotic society and that's what we're developing in this project".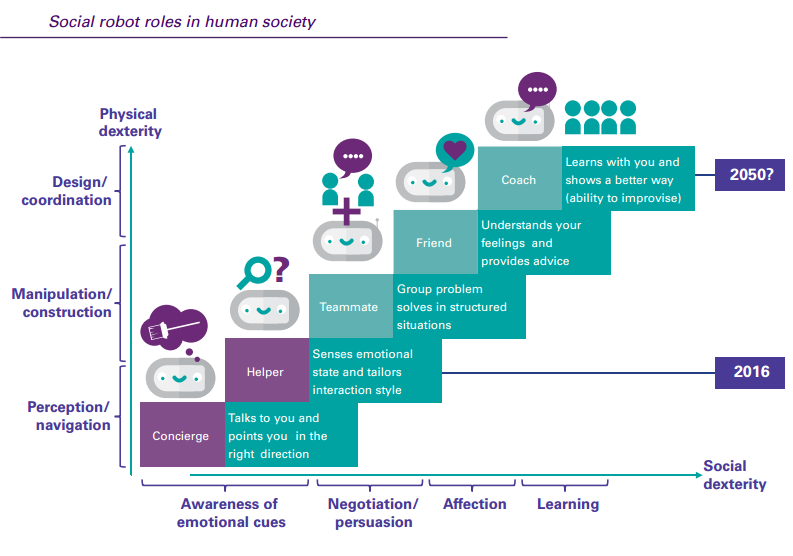 Robots could help solve big problems
A report by professional services firm KPMG has predicted that momentum in robotic development will build over the coming decades, to such an extent that social robots will be able to understand human feelings and provide advice in much the same way a friend might.
Meanwhile, looking further into the future, Google chairman Eric Schmidt believes that robots could one day help solve global problems such as climate change and overcrowding.
He says improvements in AI will help scientists better understand the cause and effect of these challenges and to come up with sensible solutions.
That remains some way off, but it is clear that the relationship between man and machine is set to become ever more closely entwined.