In today's ultra-competitive sporting environment, athletes are always on the lookout for the latest technology to maximize their performance.
Whether it is an amateur runner trying to beat a personal best, or an Olympian going for gold, digital solutions play a central role in both training and performance enhancement.
From aerodynamic clothing and equipment to detailed analysis of performance data and the biomechanics of how the body moves, the rise of digitalization means that technology is ever-present at every level of sport.
Dame Kelly Holmes and Carl Lewis, two of the most celebrated Olympians of all time, believe aspiring athletes must harness the power of technology if they want to be successful in the future.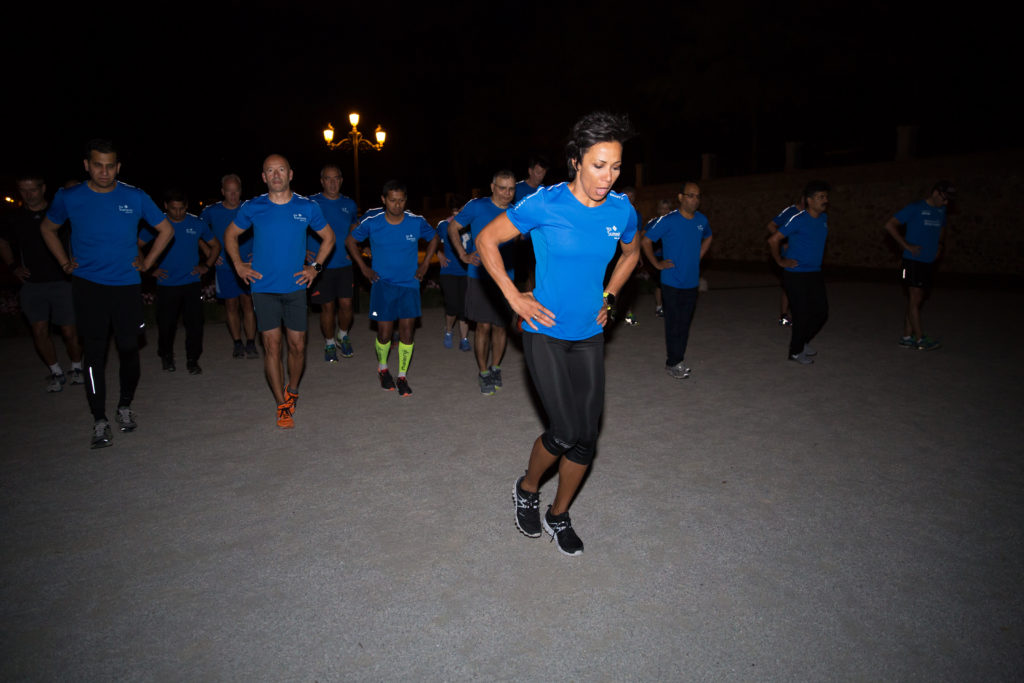 Marginal gains
The difference between sporting success and failure can often be miniscule. But through the targeted application of digital solutions, athletes can make marginal gains that could turn a good run into a record-breaking one.
Dame Kelly won gold medals in the 800m and 1,500m at the 2004 Athens Olympics.
Speaking at Tata Consultancy Services (TCS) Summit Europe 2017 in Madrid, she highlighted how data can be used to improve athletic performance.
"Data analysis on lots of sport is becoming critical," she said.
"We're looking for marginal gains, and everybody needs that extra bit of data for those marginal gains."
Meanwhile, Carl Lewis, who won nine Olympic gold medals during a glittering track and field career, touched on how technology can also be used to make coaching more effective.
He explained: "With the internet and the cloud we can upload videos and everyone can be a coach. I can be a coach for anyone on earth in real time."
 Evolution of technology in sport
Over recent decades technology has completely reshaped the sports industry. In years gone by, top-level athletes had to rely on training methods that were a lot less scientific than those of today.
Addressing delegates at the TCS summit, Dame Kelly revealed that, when training for international competitions, her coach would record lap times on a stop watch before manually measuring her pulse by holding a finger to her neck.
Today GPS trackers and heart rate monitors that connect to online applications are commonly used by many amateurs, let alone professional athletes.
In today's fast-paced digital world, information about your heart rate, running pace and energy level can be accessed at the click of a button or the swipe of a smartphone screen.
Technology helps, but hard work is essential
The use of technology is clearly important for athletes who want to push themselves to achieving their goals. But this must be combined with long-term dedication.
As Carl Lewis told TCS summit delegates: "When you set out [the goal you want to achieve], you then put in mini-goals in order to achieve that success. It makes every single goal important [but] you never feel like 'I've accomplished anything' until you get the big one."
Timing is also crucial. Marathon runners, for example, spend months preparing for a race to ensure they are in perfect physical condition for the time the marathon comes around.
Dame Kelly explained: "Timelines don't change. You have a date in a diary, a time in that day where your final is in sport and you have to be ready.
"Sometimes, in business, we're too quick to think 'oh, we're not quite ready', get scared and move the timelines on. But actually having pressure is why people are good in sport."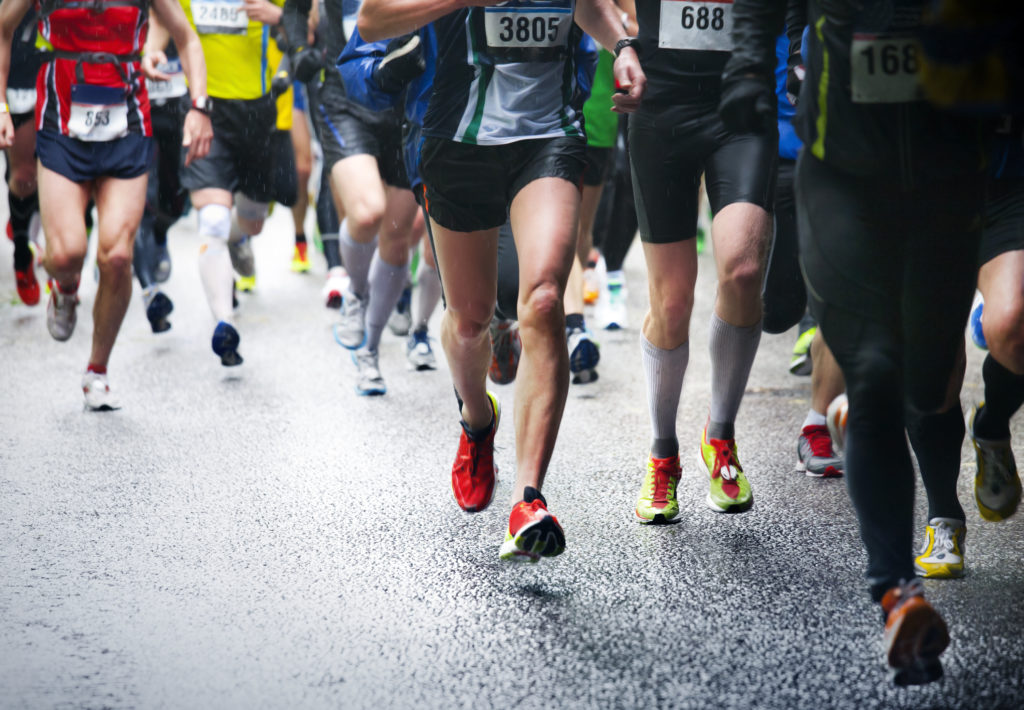 The 42nd edition of the TCS Amsterdam Marathon will take place on 15 October 2017.
TCS has developed a global emphasis on fitness, backing running programs and marathons to promote wellness and community development through sports. The organization is committed to bringing in new technology to the sport of running by developing official event apps, in order to enhance the digital experience for both runners and supporters.