The simple but thoughtfully designed bamboo-and-brick school on the arid outskirts of Pune is addressing one of India's most pressing problems.

The Avasara Academy has been offering affordable tuition to bright girls from some of the region's poorest areas for over 5 years. As well as the usual lessons taught in classrooms countrywide, the 350 or so girls also learn confidence-boosting skills to help them move into leadership roles later in life.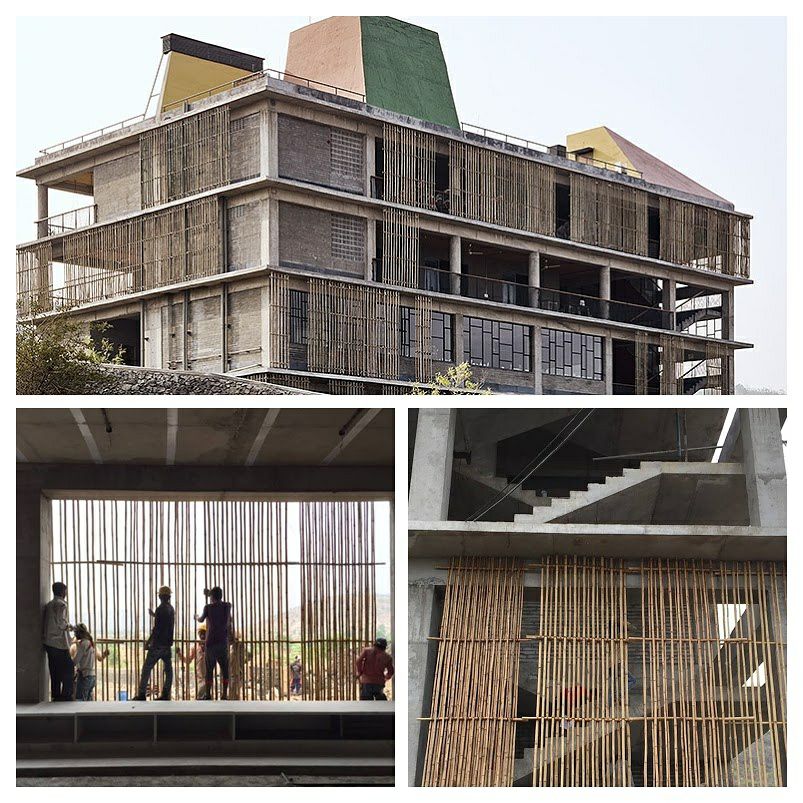 Avasara offers an alternative to the traditional way of doing things in a country where the working age labour force participation rate is 23% for females, and centuries-old cultural practices mean girls are sometimes expected to get married and start a family as soon as they exit adolescence. According to the 2015-2016 National Family Health Survey, half of Indian women were married by the age of nineteen. One in three women have had a child before the age of twenty.

"Before, I was a person who had a fixed mindset that the world was small," says one of the young students. "Avasara gave me the confidence to look at society in a different way."

Her fellow student, Rutuja Bhoite, 17, adds: "I learned the values of courage, compassion, and wisdom. I learned to open up and mingle with new people."

Targeting STEM subjects

Avasara was established with the support of many leading national and local companies, including Tata Sons – the conglomerate that includes Tata Consultancy Services – whose chairman N Chandrasekaran is on the governing body of the academy.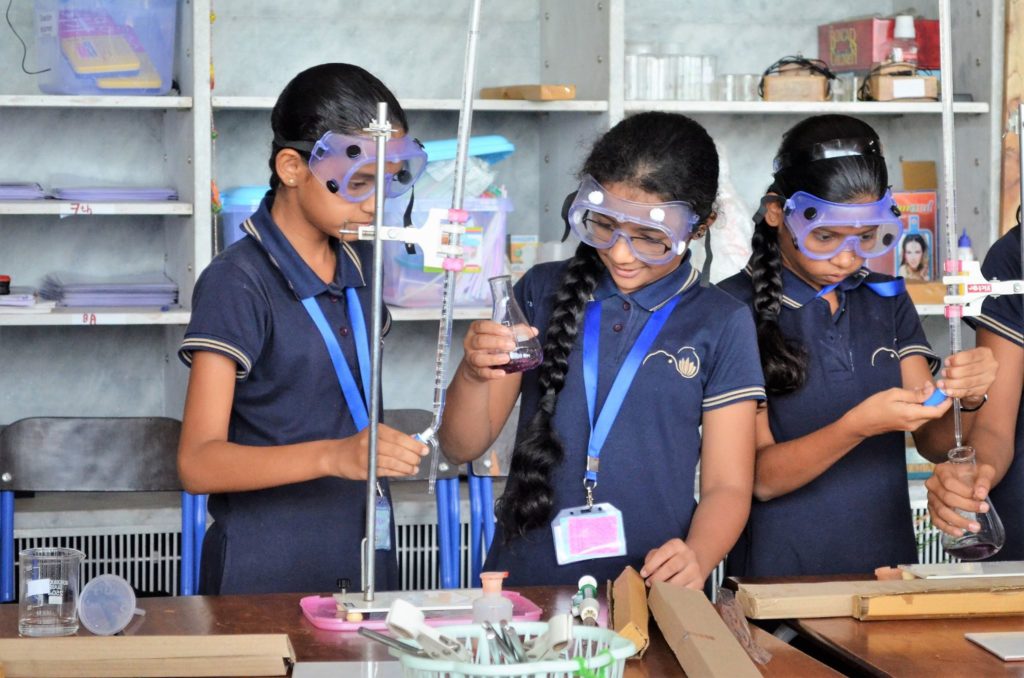 For Roopa Purushothaman, a Yale-educated economist who works for Tata Group, Avasara has been a labour of love. It was born of a passion to harness India's great tradition of pedagogy in order to teach the skills needed in the 21st century. "We wanted to try to prove the idea that if you had girls in front of really strong teachers, being pushed to think about how they can change the world, then you will be able to produce leaders," she explains.

In many ways the school embodies the aims of this year's International Women's Day, which seeks to broaden perceptions, improve situations and celebrate women's achievements and ultimately, help create a gender equal world.

Whether by exclusion or a lack of encouragement, females are hugely underrepresented across science-based industries, universities and school classrooms. According to the United Nations Educational, Scientific and Cultural Organization (UNESCO), fewer than 30% of researchers in science, technology, engineering and maths (STEM) subjects globally are women.

"Numerous studies have found that women in STEM fields publish less, are paid less for their research and do not progress as far as men in their careers," UNESCO reports.

It argues that the greater inclusion of women in science not only expands the global scientific talent pool but also brings fresh perspectives and creativity. However, ingrained biases and gender stereotypes prevent many girls from even considering engagement in the sciences.

Economic consequences

Part of the problem is perception and a lack of role models. Just one illustration of this is an absence of inspiring female scientists on the big screen. In TV and movies, just 12% of roles that portray characters with STEM-linked occupations are played by women, according to a study commissioned by the Geena Davis Institute.

More broadly, the lack of women in science is just one expression of a global gender inequality problem that many believe undermines entire communities and economies. Management consulting firm McKinsey & Company estimated in 2015 that gender equality could add $12 trillion to the global economy.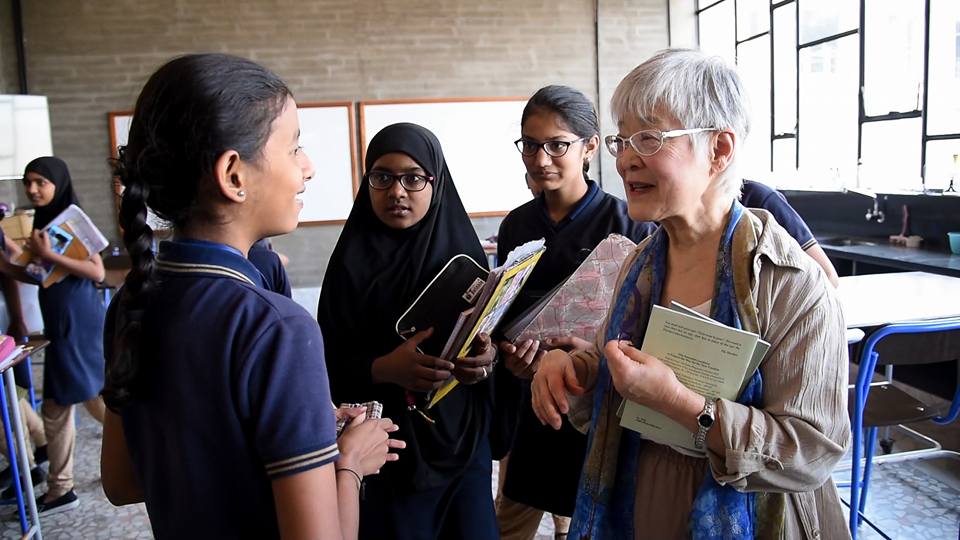 The UN has made gender equality in science a goal enshrined in its 2030 Agenda for Sustainable Development, which is also committed to ending poverty, hunger and improving education.

"Gender equality, besides being a fundamental human right, is essential to achieve peaceful societies, with full human potential and sustainable development," it says. "Moreover, it has been shown that empowering women spurs productivity and economic growth."

Working Together

The young, happy girls studying in the Avasara Academy are likely to have experienced firsthand what gender inequality looks like.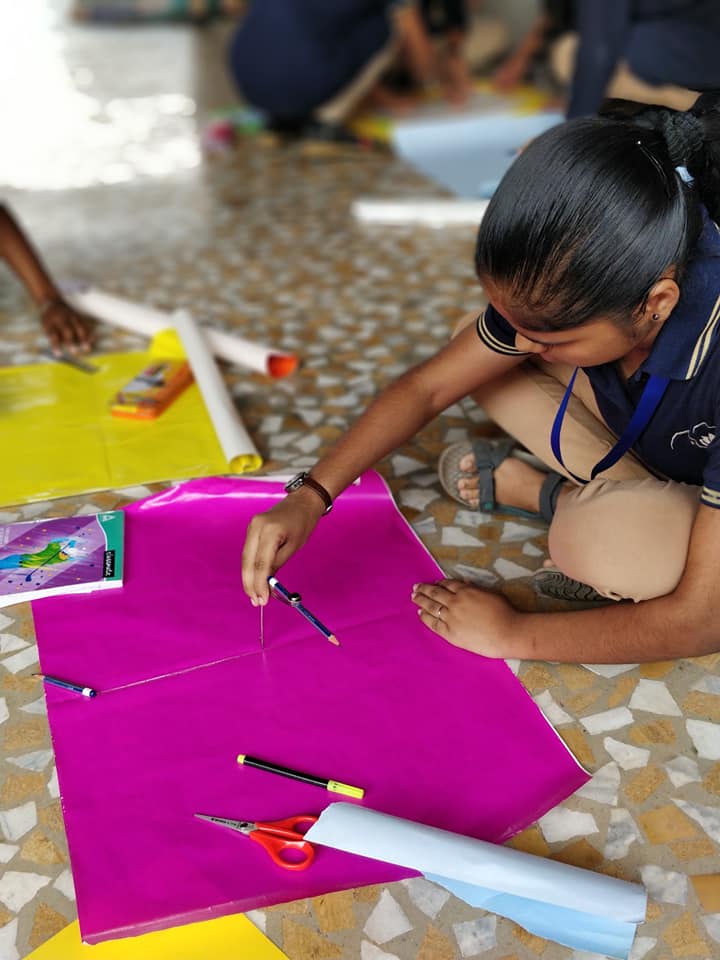 Many face the expectation of an early marriage.

Crucially, there are still class and cultural restraints on girls going to school. The Right to Education law passed in 2009 has helped redress the balance, but girls face other problems in getting to school, including safety while travelling.

It's for these and many other reasons that Purushothaman founded the academy.

In an inspiring video filmed at the launch of the school's Atul Nishar Center for Leadership last year, Purushothaman explained that the academy was already making a difference.

"Ten years ago, we spent a lot of time with parents making the case to keep their daughters in school," she explains. "Now we rarely have that conversation. Parents and students have a burning desire to stay in school."

There is a simple truth behind the need for greater inclusion of girls and women in all walks of society, she concludes.

"Providing girls and women with opportunities is about talent and not just inclusion. Imagine the dividend from realizing the immense potential that they represent."